Ki Massage & Bodyworks, LLC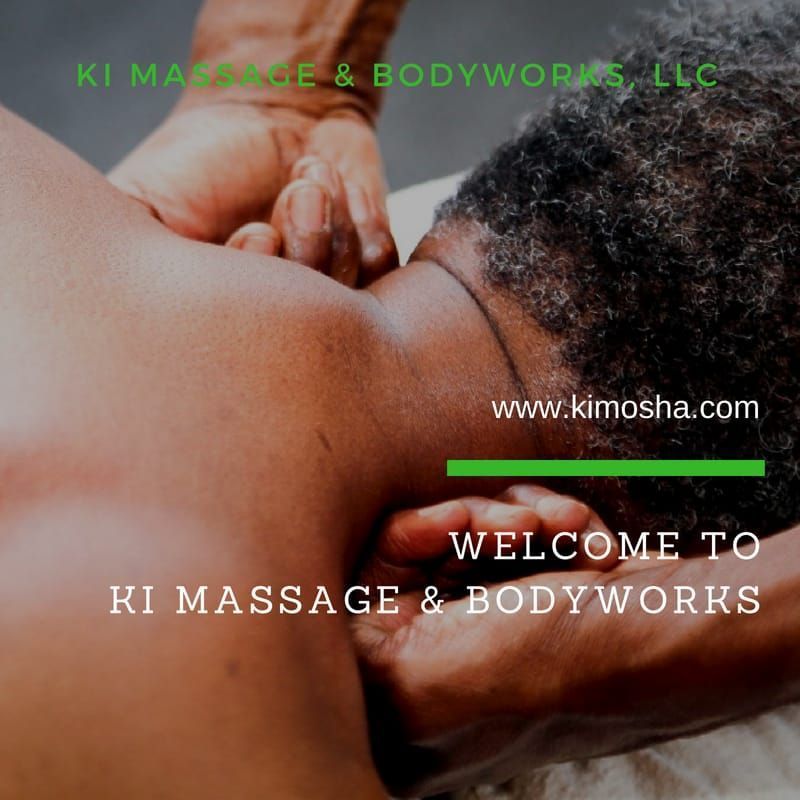 Welcome to Ki Massage & Bodyworks, LLC
You've come to the right place for therapeutic massage and bodywork. I've been in practice for over seventeen years as a licensed massage therapist in Illinois. Certified by the NCBTMB in 2005 and continues develop deeper insights and training in this ever broadening work. Our team of licensed, certified, massage therapists facilitate wellness events in the workplace. As always, the Hyde Park office continues to hold space for individual client sessions.
KMB offers Abdominal Therapy. These non-invasive protocols also support reproductive and digestive health through massage techniques, plant medicine and more as taught by Dr. Rosita Arvigo, Naprapath, Herbalist, Author, Lecturer and a Founding Board Director of the the Abdominal Therapy Collective, Inc. The modality combines science and Maya tradition based touch therapies.
Our services employ a variety of treatment modalities to relieve and/or resolve discomfort, pain, stress, and tension. Therapeutic protocols are performed to treat many common symptoms of digestion, over-tightened or over-stretched musculature, arthritis, carpal tunnel, plantar fasciitis, poor circulation, organ misalignment and more. Let's discuss the particular areas of concern you have prior to your session. This makes for a treatment plan that can directly address your concerns. Please click "Services Offered" on this site to select the type of session you prefer. Ask about the Chinese Medicine and Physical Therapy consultations, available with Dr Roger Fong, MPT, LAc., MSOM
Now to request a session, simply click on "Schedule Appointment" link below and share your preferred time as 60-75-90 minutes. plus, date and time of day. A bit about your concern and intention for the appointment: high stress, post op, overuse pregnancy, abdominals or click for insights https://www.kimosha.com/services-and-rates
Questions? Just ask here.